Patient have multiple teeth missing can to consider getting an implant bridge. That method preserve jawbone and restore smiles and make eating much easier.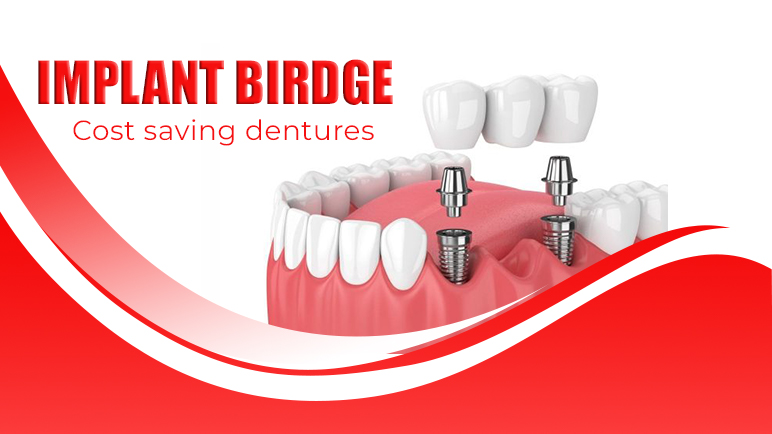 WHAT IS AN IMPLANT BRIDGE DENTAL?
Bridge implant offers a permanent solution that the patient does not have to worry about. Bridge Implant is method faster and uncomplex. Doctor will be transplant 2 implant and prosthetics, 3 teeths upper. These implants act and look like natural teeth.
Bridge implant can preserve the nearby teeth and preserve the jawbone. Plus, the implant bridges can maintain the shape of the patient's smile. Can adjust the bit to distribute the force correctly during chewing and preserve the nearby teeth and preserve the jawbone.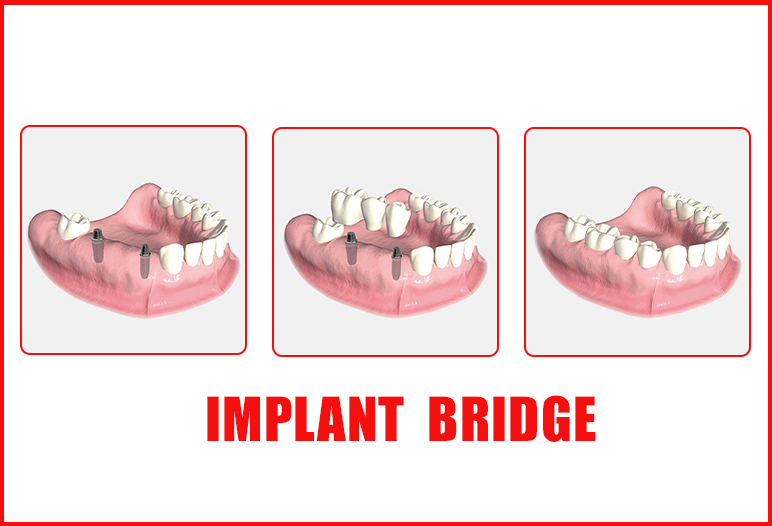 BENEFITS OF IMPLANT
BRIDGE
Cost saving and save time

Eliminates the need for bone grafts

Precise and predictable implant placement

Reduces post-operative swelling, bruising, and pain Improved healing time

Restores facial structure
WHAT TREATMENT IS LIKE?
The implants will act as the root of the tooth, creating a strong base for the bridge to rest on. It is fairly simple to place implants in the patient's mouth. The surgery takes about 1 hour, patient have new tooth immediatelly for 1 day at Sai Gon Implant Dental Center.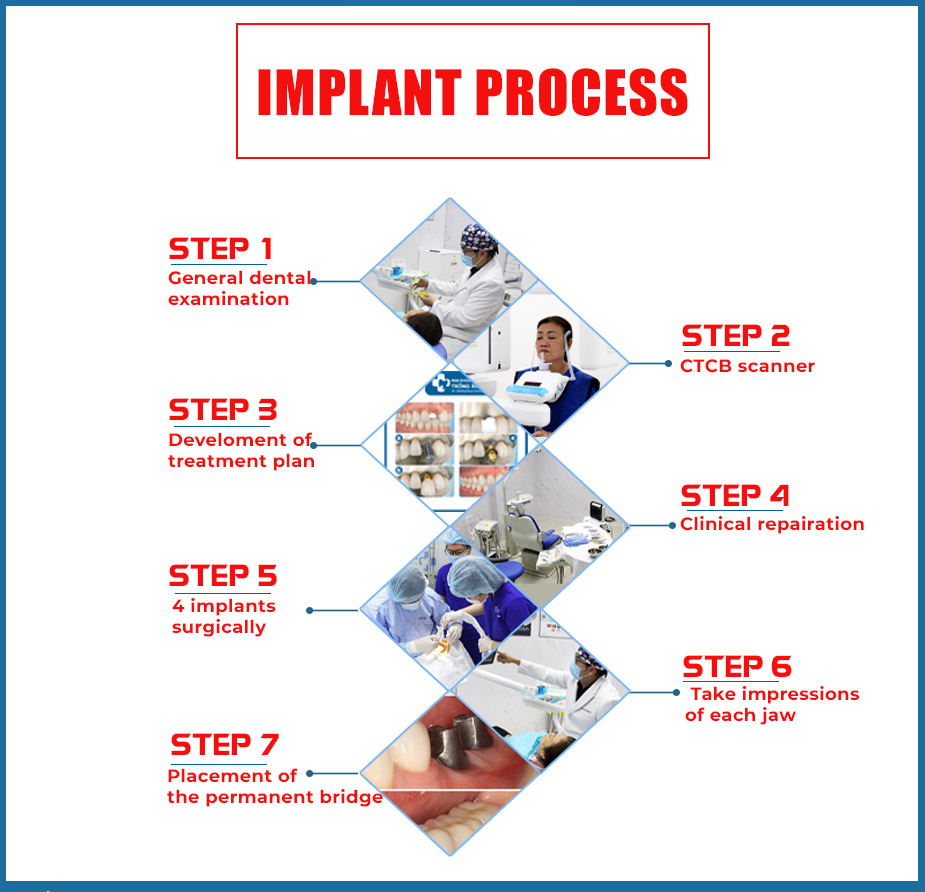 IMPLANT BRIDGE: BEFORE – AFTER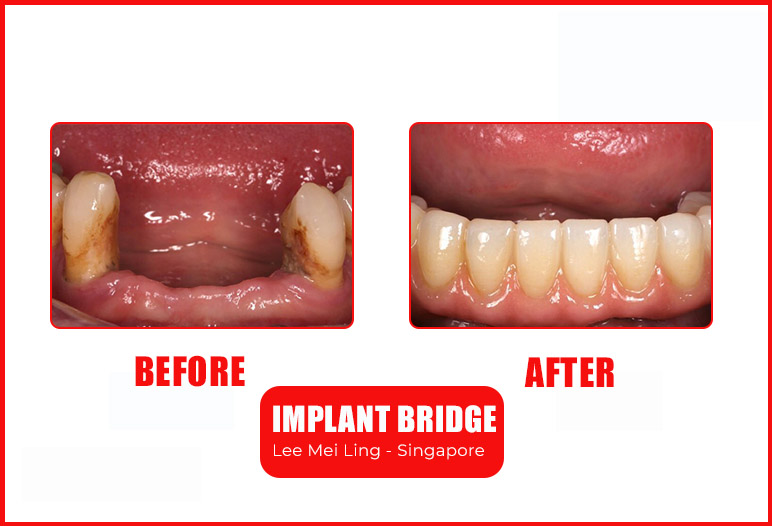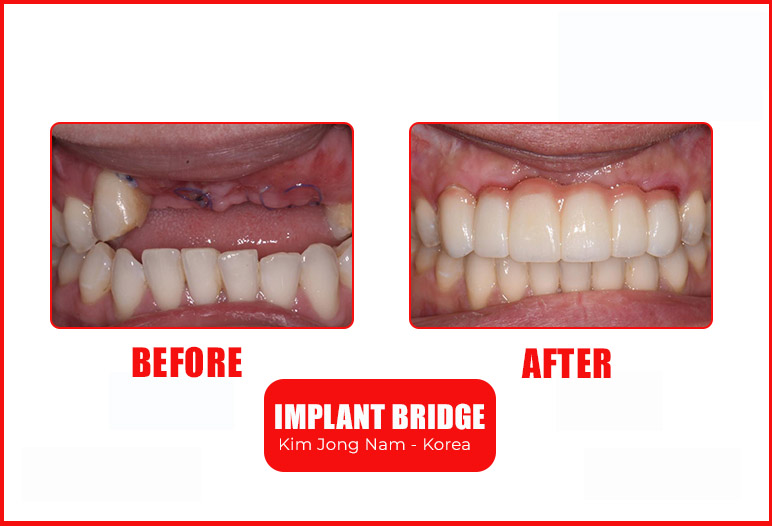 Overall, implant bridges offer a long-lasting, stable, and natural-looking solution for replacing missing teeth that can improve both oral health and quality of life. Many patients after implanting dental bridges at the Saigon Implant Dental feel satisfied with the results. Eat better, dentures are not loose, and look younger than before surgery.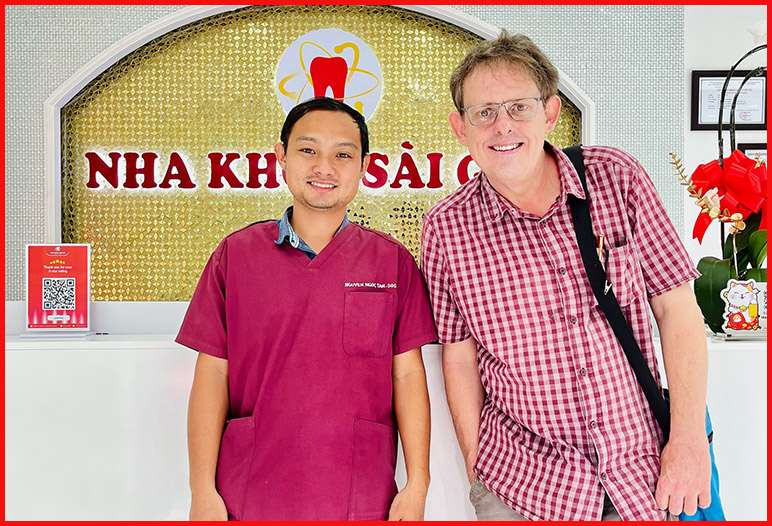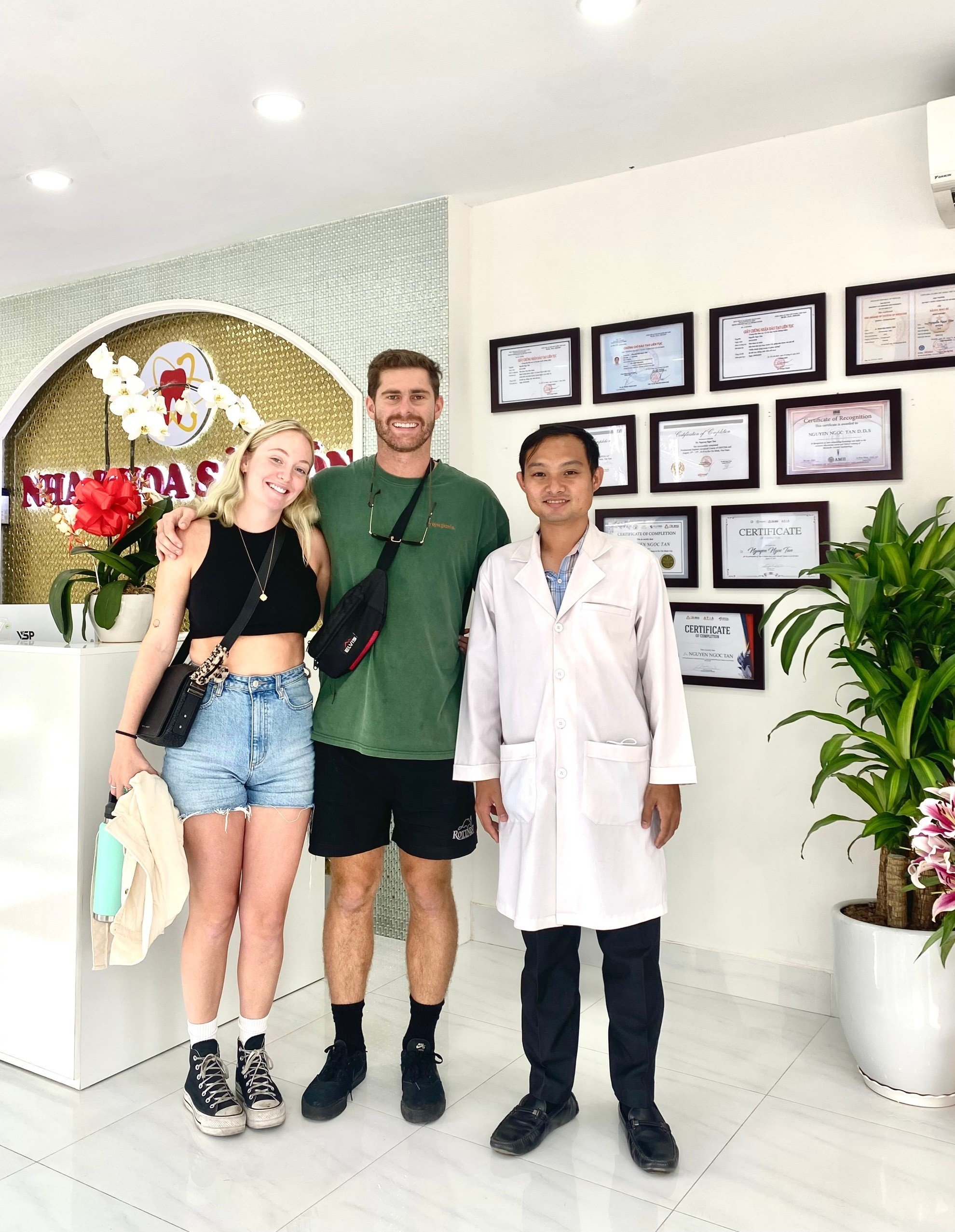 Schedule a consultation for advice and quoting