With the All on 6 implant method, patients will have new fully functional teeth right after surgery. It is most suitable for patients who have lost multiple teeth or have lost all teeth with poor jaw bone density.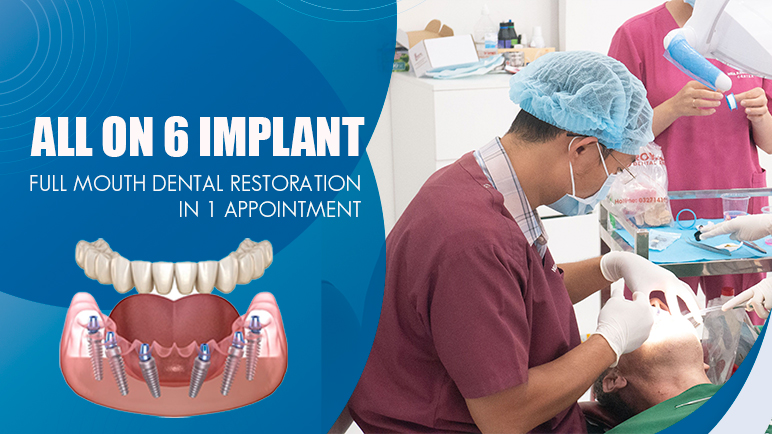 What is All On 6 Implant?
All On 6 is a modern dental implant technique for outstanding efficiency. This method allows the placement of 6 implant posts into the jaw bone precisely based on 3D guided surgery software on the upper or lower jaw.
As a result, this advanced procedure is less invasive, resulting in reduced chair time and quick recovery time. The process is typically performed for individuals who have lost one or multiple teeth and wish to restore the function and aesthetics of their teeth.
All on 6 Implant is commonly recommended for the following individuals:
Individuals who have lost multiple teeth in the upper or lower jaw or have severely compromised teeth.
For individuals with damaged, decayed, cracked, or non-functional teeth, as Implant All On 6 can be a good solution to restore the biting function and appearance of the teeth.
For individuals with unstable or loose dentures, as All On 6 provides a more stable and secure method to replace your dentures.
Individuals seeking to restore a complete set of teeth, bring back confidence in smiling, speaking, and chewing. It also improves the quality of life and comfort during eating and speaking.
The chewing force will be evenly distributed on the tissues and jawbone, stimulating them to grow and maintain a stable density, helping to minimize bone loss and maintain facial structure. Therefore, choosing the All On 6 implant is the correct choice for optimal results.
Same-day FullArch Rehabilitation With All On 6 Implants
The number of implant posts is an important factor that determines the stiffness and the ability to preserve bone. The more implants implanted, the greater the rigidity of the restoration. Customers can eat more comfortably and deliciously.
The process of selecting and shaping the appropriate implant abutments will be determined based on the bone structure, implant location, and the patient's preferences. With Implant All On 6, the dentist will assess and choose the most suitable type of implant abutments to ensure the best possible outcome for each specific case.
Implant All On 6 commonly utilizes Nobel and Straumann implant abutments to provide stability and support for the dental prosthesis. Both of these implant abutment brands have been recognized for their quality, precise design, high biocompatibility, and excellent integration. They assist patients in obtaining new teeth promptly and maintaining long-term effectiveness over time.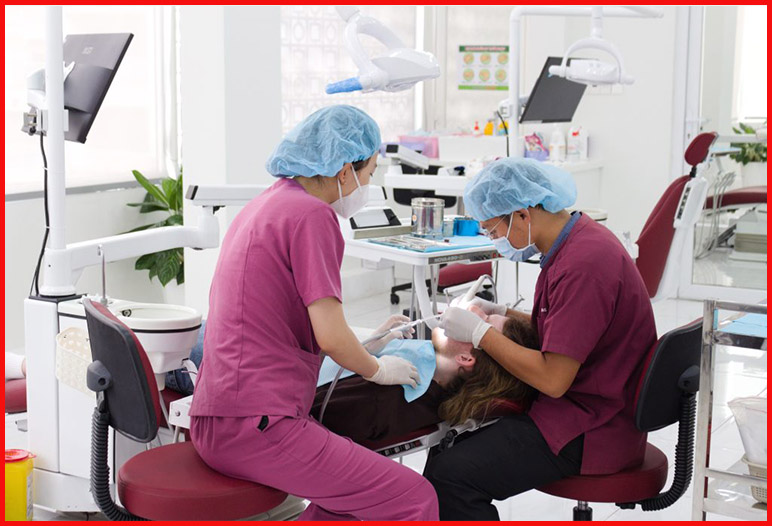 Our All on 6 dental implant patients at Sai Gon Implant Dental Center, not only get beautiful smiles, they also enjoy restored facial structure and regain their chewing ability which is difficult to achieve with traditional dentures.
BENEFITS OF ALL ON 6 IMPLANT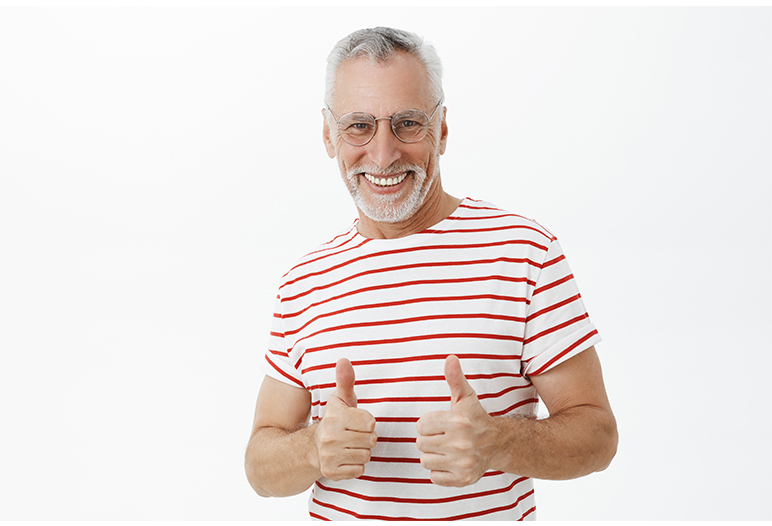 Maximum savings – Optimal performance – with All on 6 Implant
Full-arch teeth replacement in a one appointment

Eliminates the need for bone grafts

Precise and predictable implant placement

Reduces post-operative swelling, bruising, and pain Improved healing time

Restores facial structure
How long does it take for All On 6 implant placement?
The time to complete a full-mouth implant treatment with All On 6 implants typically ranges from one week to a few months, depending on the specific case. The average duration of a single implant placement appointment lasts between 1 to 3 hours, but additional time may be required for any necessary pre-treatment procedures or restorations.
Process of all on 6 dental Implant
Here is a typical timeline for the All On 6 implant process:
1. Initial consultation and treatment planning: The patient discusses their condition and desires.
2. A general oral examination is conducted to assess oral health.
3. X-ray imaging is performed to evaluate oral structures and bone.
4. Pre-treatment (if necessary): Treatment of any oral health issues, such as gum disease or tooth decay, to ensure successful implant placement.
5. Implant placement: Implant fixtures are surgically placed into the jawbone according to the predetermined plan. On average, it takes about 7-10 minutes per implant fixture.
6. Temporary restoration and fabrication of final implant-supported prosthesis: Temporary prosthetic teeth are attached, and the fabrication of the final implant-supported prosthesis is initiated.
7. Completion of prosthesis: The final implant-supported prosthesis is fabricated and attached to the implants.
The completion of the entire restoration process may take from a few weeks to several months, allowing time for implant integration and proper healing.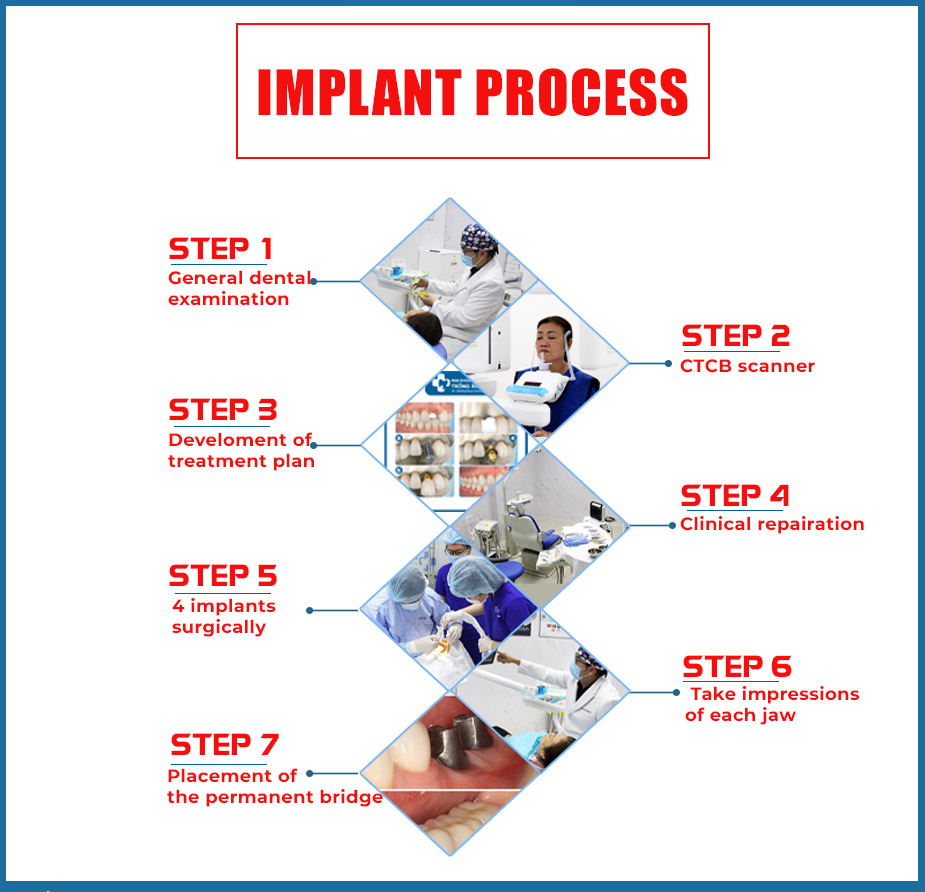 How long does an international patient need to stay for dental implant treatment in Ho Chi Minh City?
For international patients seeking All On 6 implant treatment in Vietnam, the length of stay will depend on the scale and complexity of the treatment as well as the individual patient's condition.
Typically, international patients will need to stay for at least 1 – 2 weeks to complete the entire implant placement and immediate restoration process.
The specific duration of stay will vary for each individual case. During this time, patients will also receive instructions and post-operative care to ensure the best possible recovery.
To obtain accurate information regarding the length of stay and specific treatment plans, it is recommended to directly contact the dentist for consultation and to schedule a specific appointment.
How much does the All On 6 implant procedure cost?
Below is a summarized table of estimated prices for the All On 6 implant procedure in specific countries. Please note that these are estimates and prices may vary depending on various factors, including location, quality of service, and individual cases.
| | |
| --- | --- |
| Country | Estimated Price (USD) |
| Turkey | $10,000 – $20,000 |
| Thailand | $15,000 – $25,000 |
| United States | $20,000 – $40,000 |
| Canada | $20,000 – $40,000 |
| Australia | $25,000 – $45,000 |
In Vietnam, the average cost will range from around $5,000. The actual price may vary depending on the brand of dental implants and the dental clinic where you receive the treatment.
At Saigon Implant Center, a specialized implant center, they have the advantage of being partners with renowned global implant brands and owning their own dental lab, which helps reduce costs for patients. As a result, the cost of dental implants at this center is more competitive compared to many other dental facilities in the same segment in Vietnam.
Below is the specific price list for All-on-6 Implant treatment at the dental clinic.
| | | |
| --- | --- | --- |
| Service | Cost (USD) | Unit |
| Implant All on 6 Dentium (Korea) | 4.800 | 1 arch |
| Implant All on 6 Neodent (Swiss) | 5.700 | 1 arch |
| Implant All on 6 Nobel/ Straumann | 6.600 | 1 arch |
| Temporary | 435 | 1 arch |
| Bar + High Acrylic Permanent (4 – 6 Months Later) | 1.320 | 1 arch |
| Bar + Full Zirconia CAD/CAM (4 – 6 Months Later) | 3.960 | 1 arch |

To get an accurate quotation, please contact our experts for immediate consultation:
Why should you choose All-on-6 implant placement at Saigon Implant Center?
Saigon Implant Center is renowned as a specialized center for Dental and Maxillofacial services in Ho Chi Minh City. The clinic has been operating in the field of dentistry for over 15 years, licensed by the Department of Health with the license number 09542/HCM-GPHĐ. And trusted by numerous patients both domestically and internationally.
The dental clinic gathers a team of well-qualified dentists who graduated from prestigious universities in Medicine, holding reputable international dental implant certifications such as:
Minimally invasive approach for full arch fixed implants Course

Professional Implant Advanced Course of OSSTEM AIC

In Recognition of your outstanding knowledge and skills in the advanced educational course and clinical training of Minimally invasive Implantology

Zygoma Dental implant
At Saigon Implant Center, Dr. Nguyen Ngoc Tan, an expert in All On X/ProActive technique – a quick full arch implantation within 48 hours with a painless and rapid healing method.
Many patients who have undergone tooth implantation with Dr. Nguyen Ngoc Tan have rated their experience as gentle, allowing easy eating and no pain when fitting new teeth.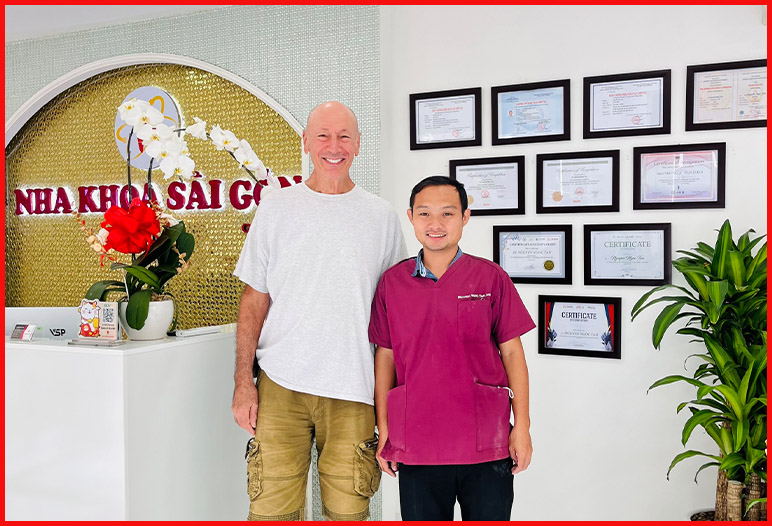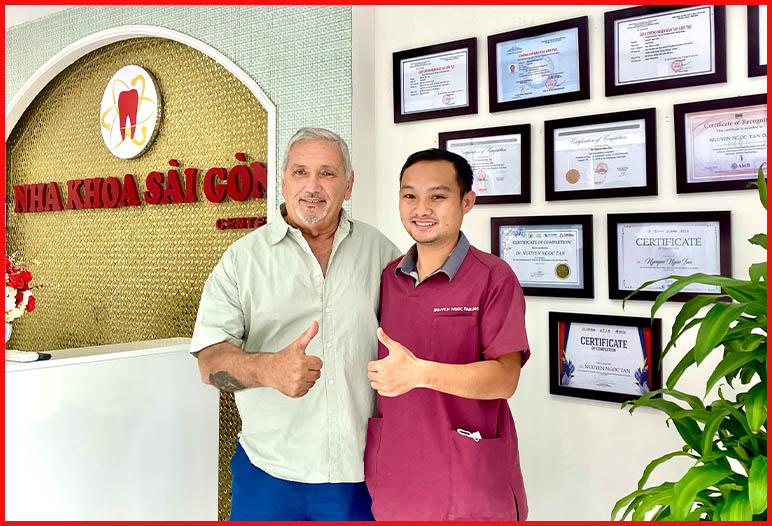 All on 6 Dental Implants: Before – After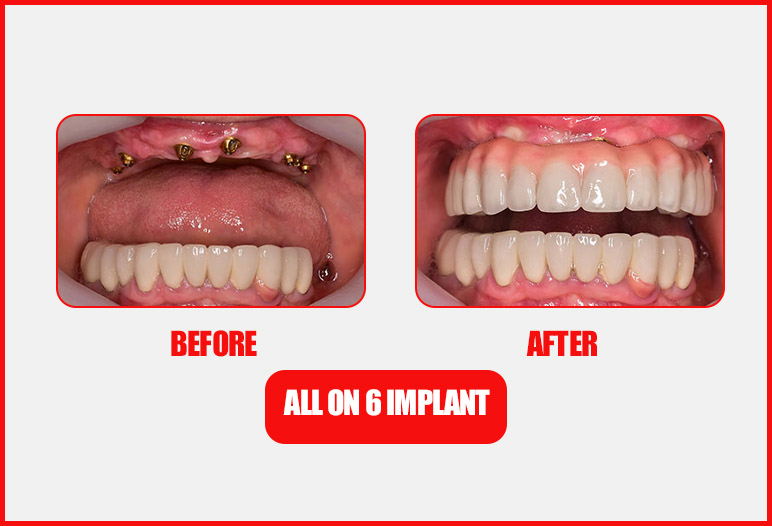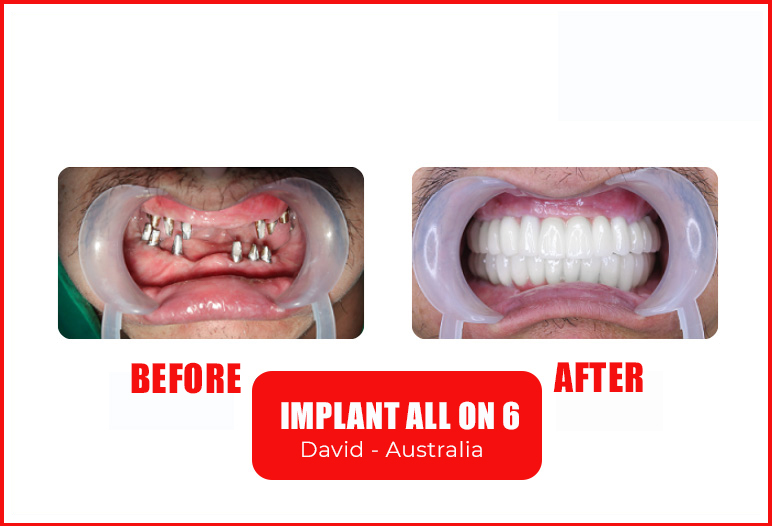 Review's patient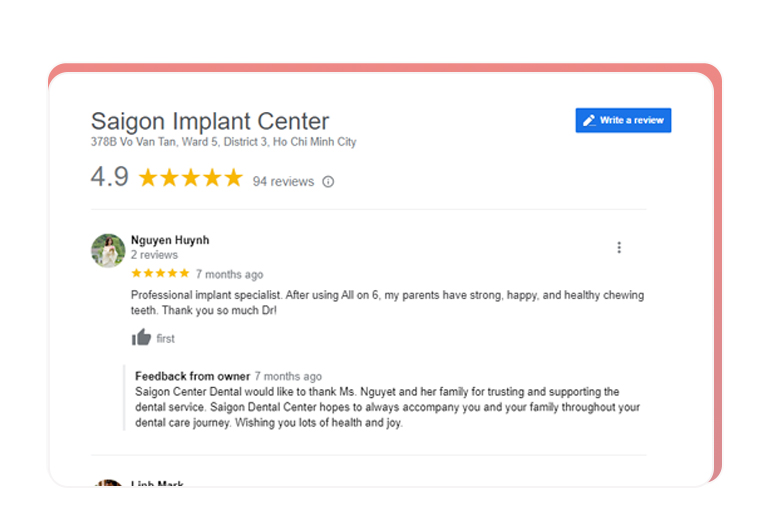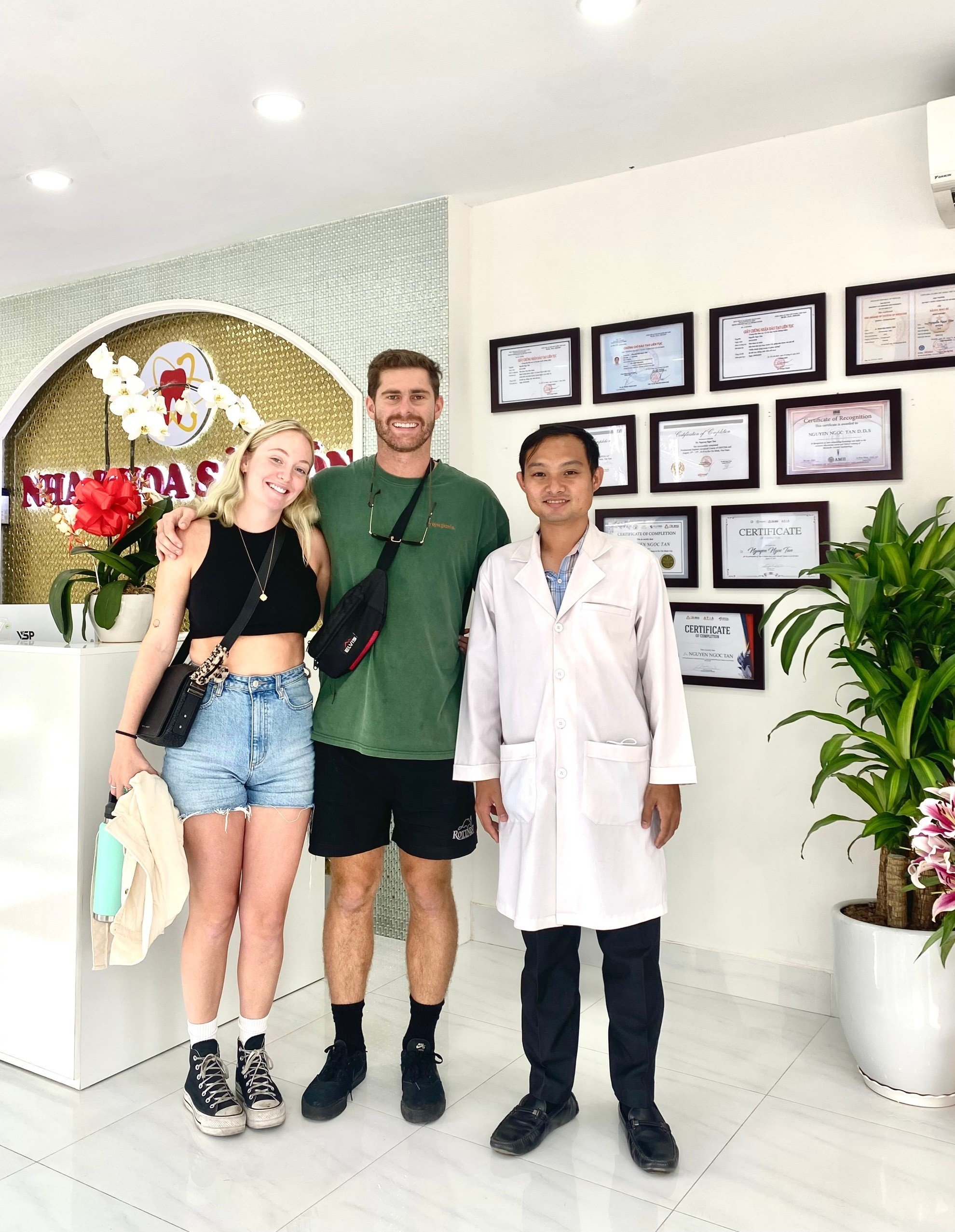 Schedule a consultation for advice and quoting