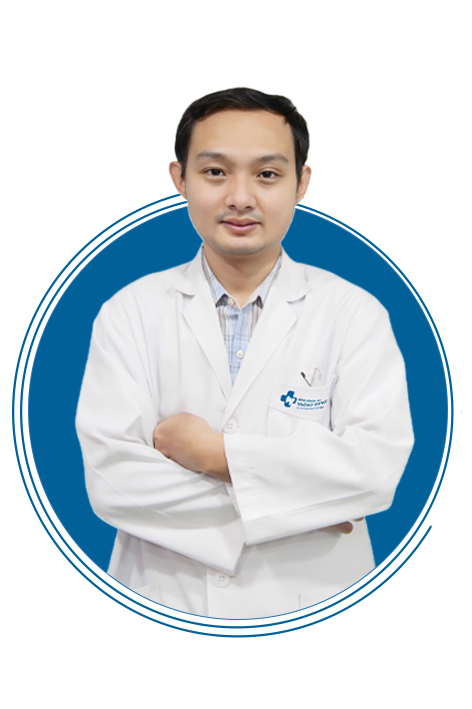 Doctor Nguyen Ngoc Tan is the Professional Director at Saigon Implant Dental with more than 15 years of experience in intensive research and practice of Implants. His amazing hand skill has satisfied many patients from all over the world.
Woking in Implantology, Doctor Nguyen Ngoc Tan completed more than 1000 cases of single Implant, ALL ON X implant treatments with successful results from simple to complex. Perform thousands of implant treatments for patients, including very difficult cases. Graduated excellent from the University of Medicine and Pharmacy at Ho Chi Minh City and has a practicing certificate assessed by the Department of Health.
Expertise
General Dentist
Implantologist
Zygomatic implant
Specialized in Prosthodontics
Cosmetic Dentistry
Language
Education
Odonto- Maxillofacial in the University of Medicine and Pharmacy
Doctor of Dental Surgery
Odonto of Dental Restoration
Cosmetic Dentistry
Implantology "Advanced Hands-On Live Surgery Zygoma Training Course (Zygoma Implant/ Pterygoid Implants)
Master of prosthodontics
Certificate of Association AMII about Implant
Certificate of Immediate Surgery Implant, Technology Implant ALL ON X
Minimally invasive approach for full arch fixed implants Course
Professional Implant Advanced Course of OSSTEM AIC
In Recognition of your outstanding knowledge án skills in the advanced educational course and clinical training of Minimally invasive Implantology
Smiles created by Doctor Nguyen Ngoc Tan
Doctor Nguyen Ngoc Tan spend 15 years specializing in implant research, so cases of tooth loss from simple to complex have a large number of clinical cases. He is a pioneer of the method of Dental Implant in the incisors and molars with painless implant therapy.
All-on-X implant surgery is an economical solution to restore aesthetic function and the ability to eat and chew almost like real teeth. He restores the jawbone area, jaw sinus that has disappeared due to long-term tooth loss. Ensure the best treatment results long term aesthetics for customers.
A full mouth rehabilitation has not only given this patient a new healthy smile but also a better quality of life and restored the function of her teeth.