Getting dental implants at affordable dental implants near me in Ho Chi Minh City is the best way to conveniently commute, save time, and accommodate the schedules of international patients visiting Ho Chi Minh City.
Below is the most suitable address for finding affordable dental implant services near me in the central area of Ho Chi Minh City that patients can consider.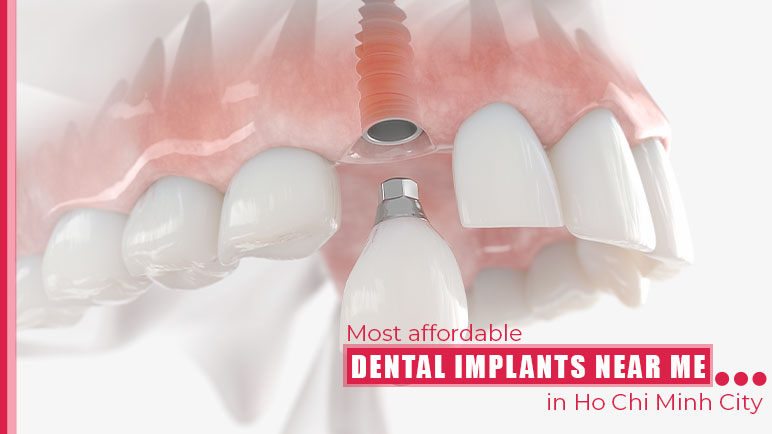 Most affordable dental implants near me in Ho Chi Minh City
Visiting the closest dental implant clinic will make commuting more convenient and save time during your appointments. International patients can choose the most reputable implant dental clinic at present: Saigon Implant Center – District 3.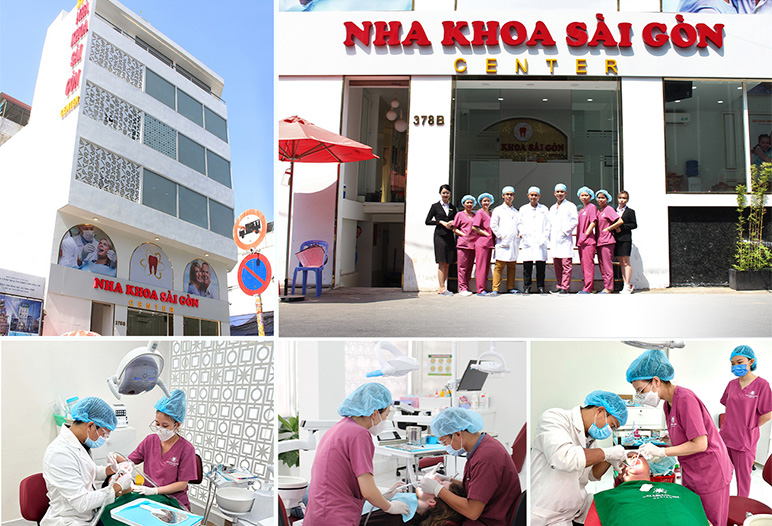 This specialized implant clinic is located in the heart of Ho Chi Minh City. Therefore, getting there from popular locations is relatively easy. Here are some convenient details for international patients looking to receive dental implant treatment at Saigon Implant Center.
Easy to locate and convenient for commuting with dental implants near me
Saigon Implant Center is situated at 378B Vo Van Tan, Ward 5, District 3, in the center of Ho Chi Minh City. It's a central hub close to areas like District 1, District 2, and District 7, which are popular among foreigners. Moreover, it's also close to major tourist destinations in Vietnam, such as Ben Thanh Market, Turtle Lake, and Notre-Dame Cathedral Basilica of Saigon, making it possible to combine dental care with tourism.
The clinic operates every day of the week from 8:00 AM to 6:00 PM without a lunch break. This makes it convenient for patients to schedule their appointments according to their own itinerary when visiting Vietnam.
Transportation from the airport
From Tan Son Nhat International Airport to Saigon Implant Center or your nearby dental clinic, there are various transportation options available, including taxis, airport shuttle services, or ride-sharing services like Grab.
If you've already contacted the clinic in advance through online booking channels, Saigon Implant Center offers professional transportation services, including airport pick-up and drop-off. This can help reduce inconveniences like getting lost, navigating difficult routes, and ensuring convenience for patients.
Below is the distance and travel time from Tan Son Nhat Airport to Saigon Implant Center using different transportation methods by Taxi, Grabcar:
Tan Son Nhat Airport to Saigon Implant Center: 7,6 km – 26 mins
Public transportation around the clinic
Saigon Implant Center is the closest dental implant clinic to you with convenient access to transportation. Besides using taxis, patients can utilize public bus services like bus numbers 150, 14, 91, 28, and 30 to travel from different parts of the city to the clinic. Bus fares for one-way trips on public buses start at just 7,000 VND.
Post-treatment care at the dental clinic
Professional support services are available for patients to rest on-site after their implant procedures. For patients who choose to return to their hotels after the dental implant treatment, the clinic can provide transportation support if needed.
Language and communication at dental implants near me
The staff and doctors at the clinic are proficient in foreign languages, and they can offer advice or provide directions for patients who may require assistance.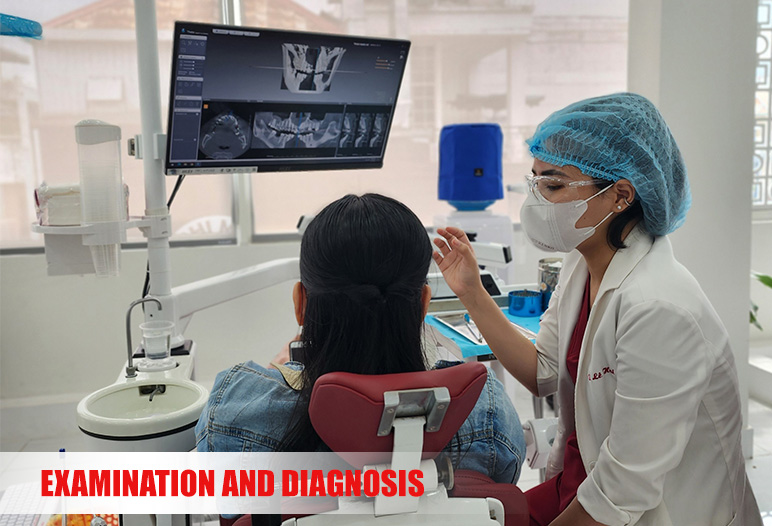 Leading dental implant clinic with top-notch quality
Saigon Implant Center is the leading implant dentistry center in Ho Chi Minh City. It is chosen by numerous patients from the United States, Canada, Singapore, Japan, and more for their missing teeth treatments. The clinic currently holds the top position on the renowned healthcare introduction website Whatclinic with a service rating of 9.2/10.
Main services provided
Immediate dental implants for single-tooth and full-arch restorations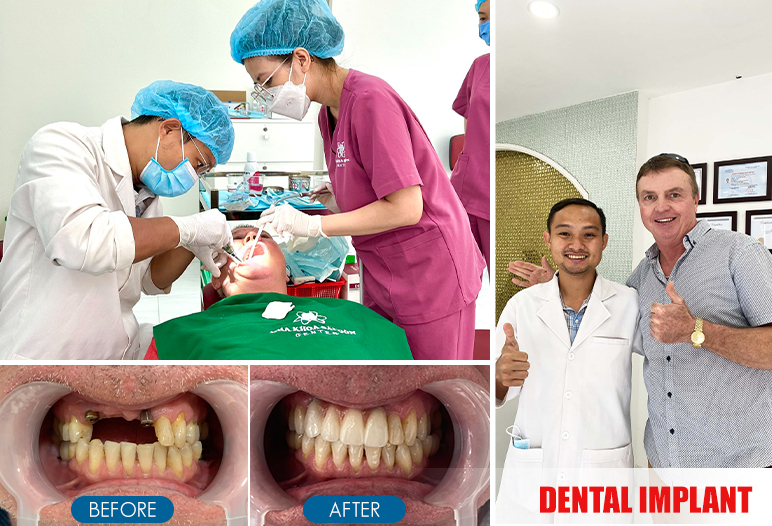 Full arch restoration with the ALL-ON-X technique using Straumann brand implants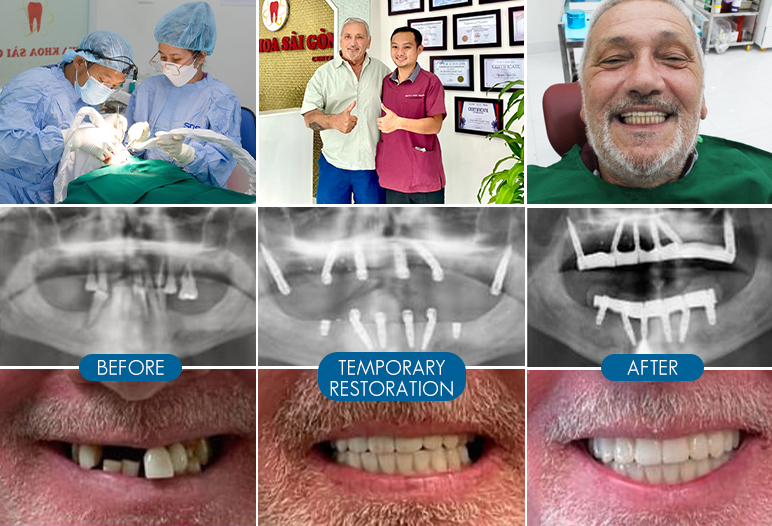 Zygoma Implant placement for patients with severe bone loss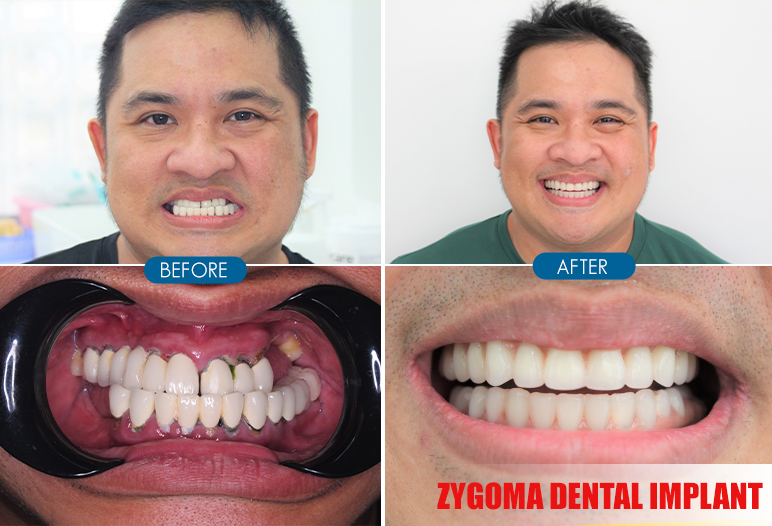 Porcelain crown restorations on implants using modern CAD/CAM 3D technology, Hollywood Smile design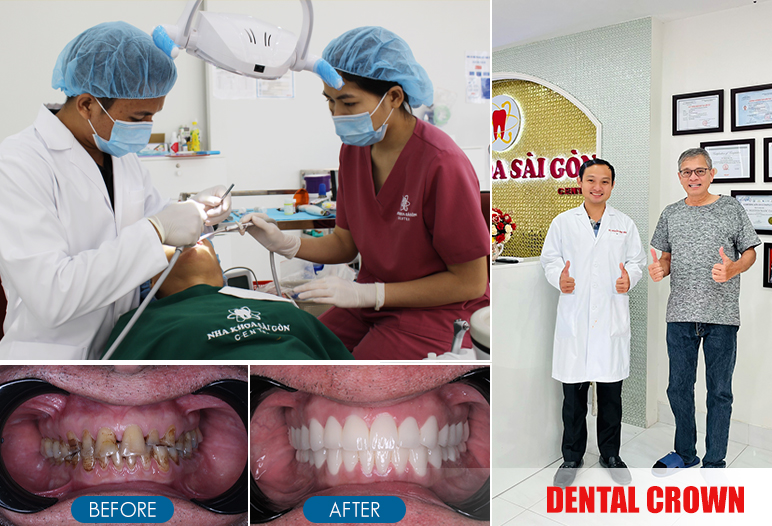 Additional treatment services for implant dentistry: bone grafting, sinus lift, etc.
Advantages
Expertise in painless dental implant procedures

Rapid provision of new teeth within 48 hours after implantation

Complete missing teeth treatment in just 1 week

Safe and modern anesthesia techniques result in minimal swelling, painless recovery, and normal eating habits immediately after implant placement

Wide range of implant brands to fit various budget levels: C-Tech, Nobel Biocare, Straumann, and more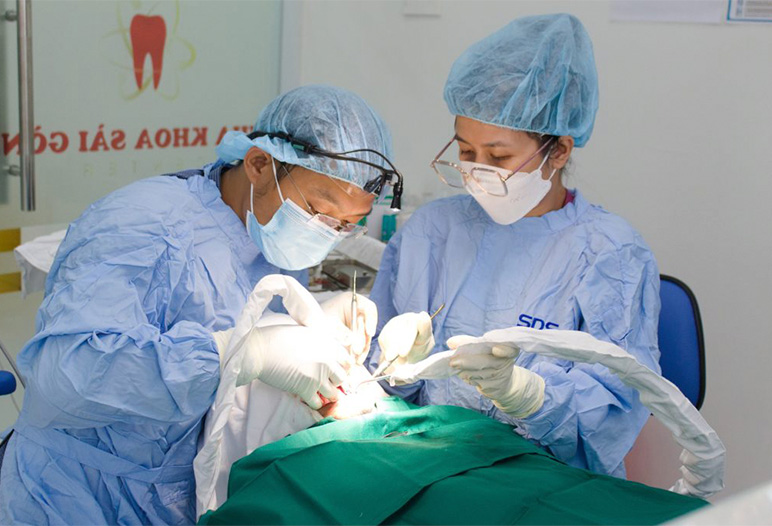 The clinic's medical team includes
Dr. Nguyen Ngoc Tan – An expert with over 15 years of experience in dental implantation, Zygoma Implant placement, and cosmetic dentistry.
Dr. Tran Ly Tra My – A specialist in orthodontics, Veneer porcelain crown restoration with 15 years of experience.
Dr. Nguyen Taxi – A specialist in cosmetic dentistry with over 8 years of education, research, and practice.
Saigon Implant Center – The nearest dental implant clinic with reasonable prices
Saigon Implant Center is the nearest dental implant clinic with affordable service prices, publicly disclosed on their website.
Patient reviews
International patients can use mobile applications to help find dental implants near me in Ho Chi Minh City. However, these results are location-based and do not guarantee the quality of care or the credibility of the clinic. Therefore, it's essential to research these aspects before coming to Vietnam. 
After finding a list of dental implant clinics near you, discuss your specific needs with them and check if they are a suitable choice for you. Don't hesitate to inquire about their experience, pricing, and services provided to ensure you select the most suitable dental clinic for your needs.
Contact Information and Appointment Booking with dental implants near me